Make a Splash with Washes
for Every Budget
We have a variety of car wash options for you to pick from, giving you the flexibility to treat your car to the TLC it truly deserves.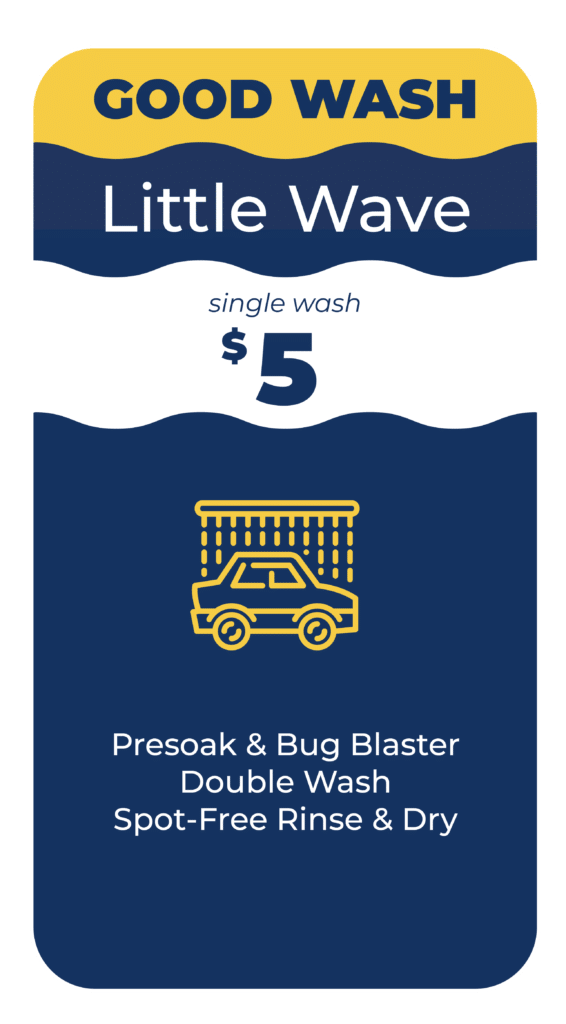 The best way to wash is by becoming a member! Wash for less than $1 a day. Join today for daily car washes! Membership perks include a speedy fast lane, free reserved vacuum spots, exclusive giveaways, and quarterly VIP events. Don't miss out – ride the wave with us!
Give the Gift of Tsunami Express
"One of the best businesses I've ever visited! The attention to detail is second to none...Great service. Great value. Incredible people. What's not to like. Highly recommended!"
"You can get your vehicle washed all month long for one price...Loved the tire shine and the heated dryer at the end. Wash includes free vacuum access. Truly a 5-star car wash!"


"I bought a monthly pass and I use it all the time! I go there and usually don't have to wait at all. I pull up and it scans my license, then I buzz right thru! I love that you can vacuum your vehicle for FREE!!!"
"Great quality wash with wax and clear coat. Wash was super fast as well. Staff was very friendly...They also went over monthly packages that are available. Prices are very reasonable as well."